[ GUIDE ] Polar Plunge Trophy - With 3 Videos
I wanted to start a thread about the Polar Plunge Trophy on the new course!

When you finish the game, you have a random chance to win a trophy (I have found about 1 in 3 - but that is not statistically solid).

I made it through while recording it and put the video on YouTube. This run includes a trophy:
[...]
drupal_mosgoogle center
It's not a perfect run - there are a few jumps that I normally make without hitting anything, but because recording puts a strain on my CPU, the timing is a little different.

Some people might think I am crazy to give away the tips (instead of earning trophies and just trading for other stuff), but I will probably still have enough people to trade with, and I like helping others out. Many people have even shown me gratitude by sending unrequested gifts - which I appreciate.

You can see that when I finished the course the first time, my score was only 8788, but was good enough to win a trophy.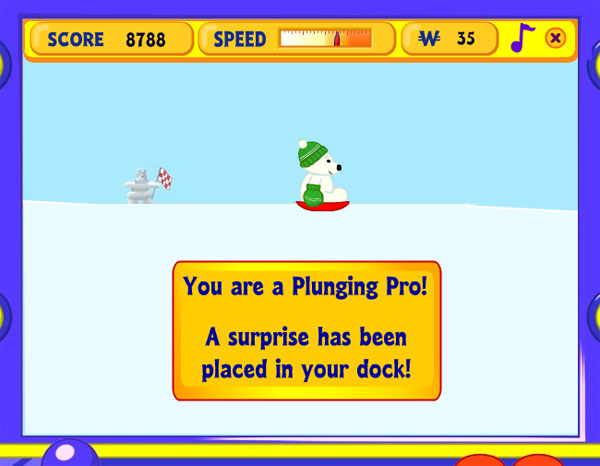 Below shows a picture of what it looks like when you finish the course and do not get a trophy.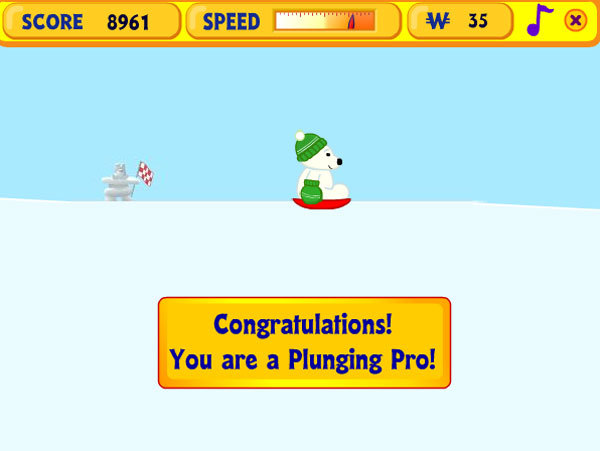 As you can see the second one had a higher score - so score is not an issue when it comes down to winning trophies. The difference in the score is that if you are going faster, you get more points.

Basically, if you let the bear slide down the course without using the right or left arrow to speed up or slow down, you get 10 points per segment. If you speed up, you get 11 points per segment. If you slow down (left arrow), you get 9 points per segment. If you hit a snowman going full speed(and don't die), your speed drops, and you will start earning 10 points per segment (usually for at least 3 segments) before it goes back to 11 (assuming you keep pressing the right arrow).

The main tip I have for this game is to go slow -- at least until you get the course memorized (and recognize the places you can go faster and the places you have to slow down for).
There are really only 8 or 9 "danger" points on the course if you take it slow and only jump when you have to (assuming you make all of the basic jumps). As you play, just try to remember where those places are, and concentrate on getting through them.

You get more points for going faster - but in the end, the points really don't matter. If you look at the picture below - which represents one of my higher scores, you can see that the difference in kinzcash rewarded is only 3 extra kc for going full speed for most of the game.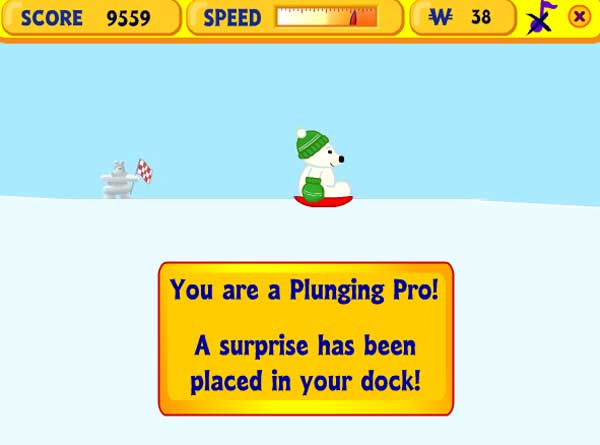 Updated: My highest score is 9641 - which also returned 38 kinzcash (1 kc per 250 points).

So, if you want to earn a trophy and finish the course, you are better off going slower (even using the brake in a lot of places) to get yourself further down the course.

Enjoy (and let me know if this helps at all)!

Note: I added a second video further in this thread, but so you don't have to hunt for it, here it is:



UPDATE: NEW VIDEO

Who's online
There are currently
2 users
and
559 guests
online.